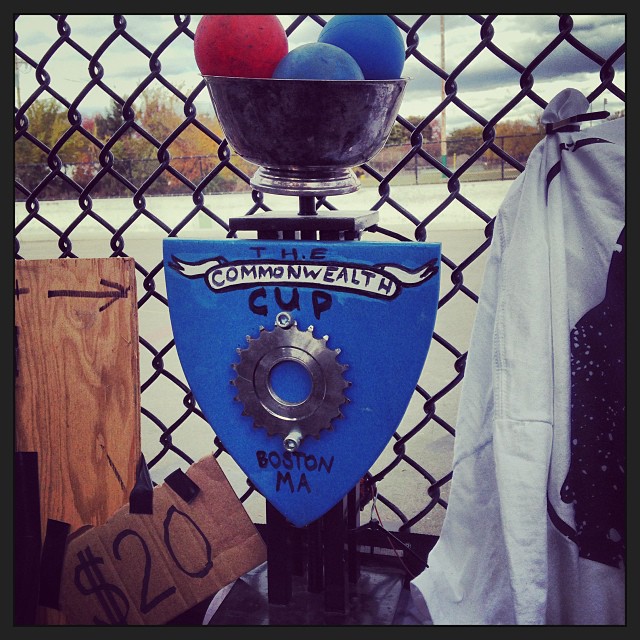 The weekend after Worlds, October 26-27, 14 teams descended on Boston for the 3rd annual Commonwealth Classic. We witnessed the future of bike polo – dizzy bat, watched Nico reverse enter a hammock on a fence (wtf. still don't understand), and took heckling to the next level by adding some firecrackers behind those insults.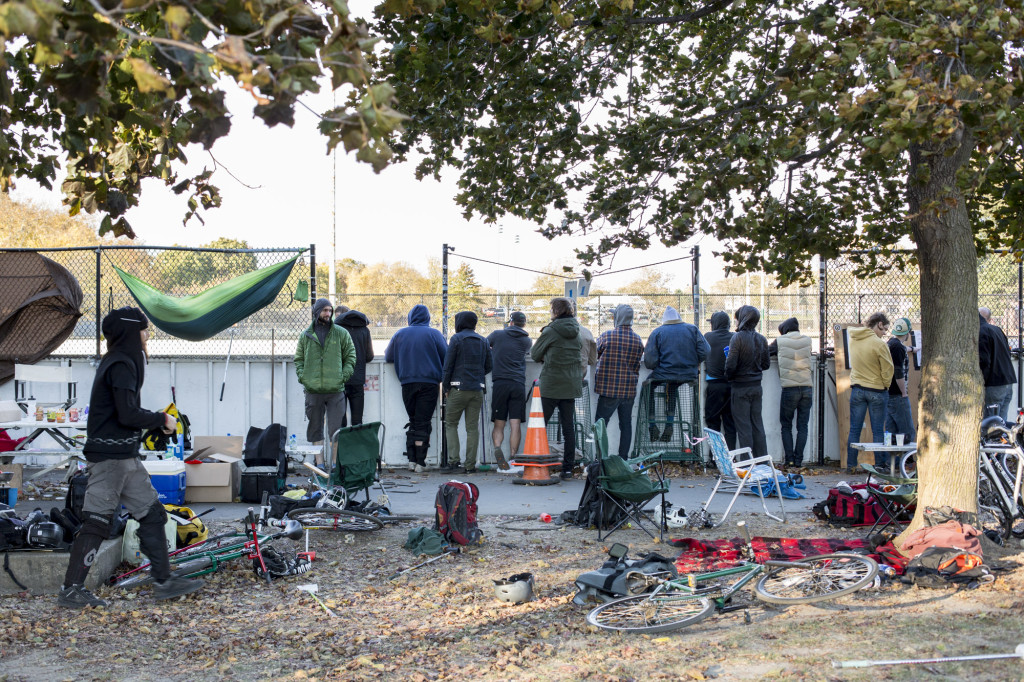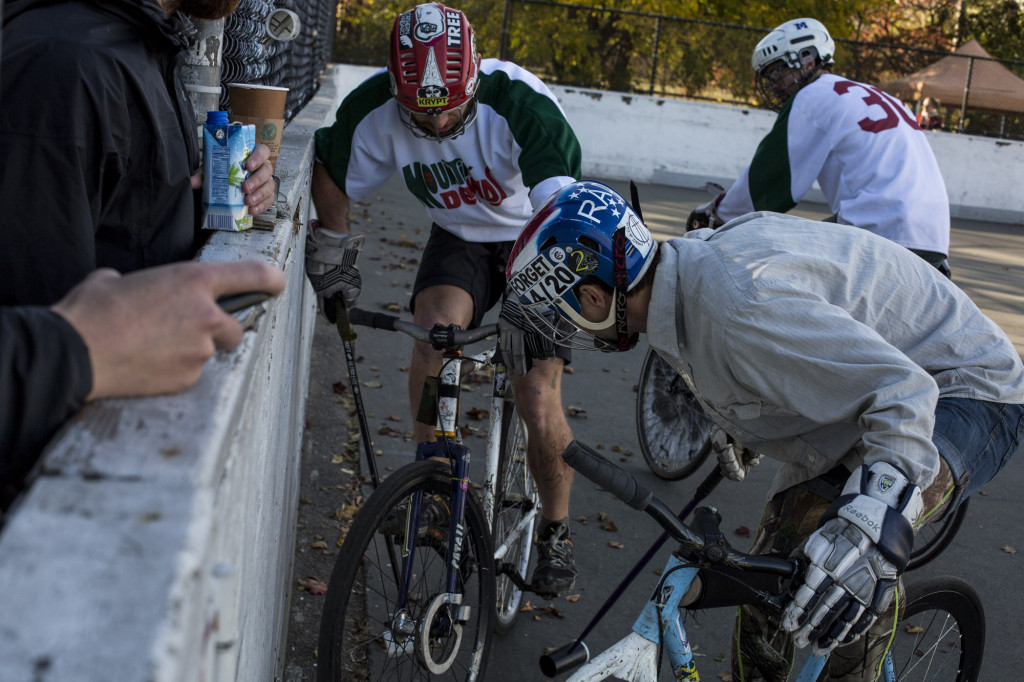 We kicked off the tournament Boston style – with bloody mary's – and played some brisk fall polo during 5 rounds of swiss play on Saturday. Despite some complaining constructive feedback about how to deal with shuffle teams in the swiss rounds, Saturday ended with some beautiful displays of purple smoke-bombs and firecrackers on the court.
Saturday night while drinking some beer and watching some hockey, some New York dudes began to tell us some mystical tales of 'dizzy bat.' 'It will save bike polo,' they said, and although they tried to explain it to us, it wasn't until double elims on Sunday that we saw it with our own eyes.
Thanks Zac, for this instragram magic.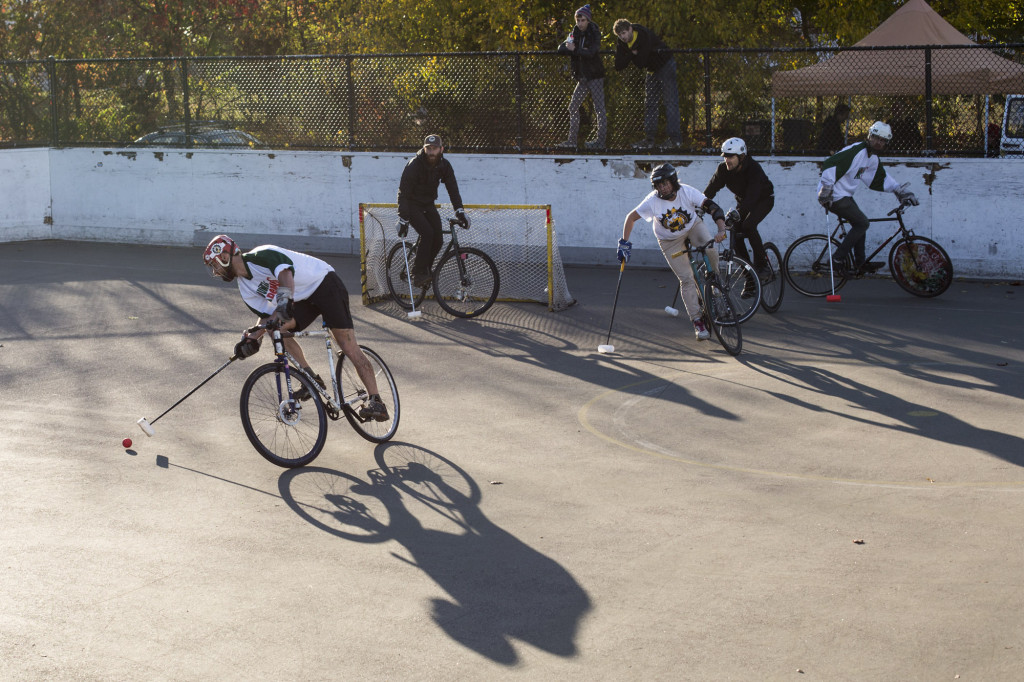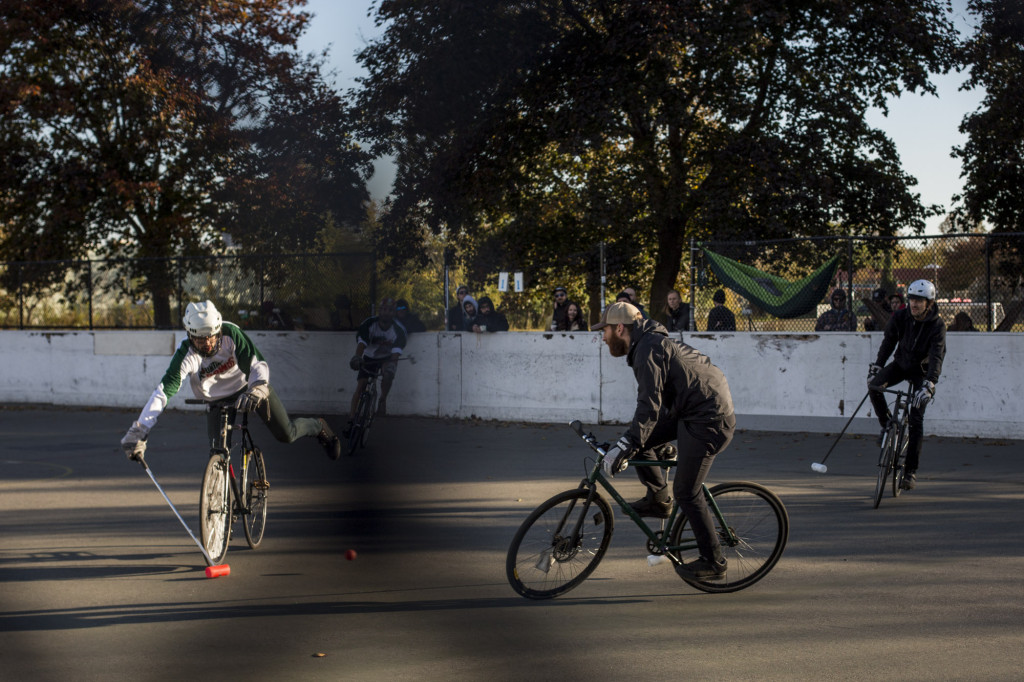 Action stepped up another level on Sunday afternoon as Boston Pro Squad (Addison, Robby, Johan) went into golden goal OT versus Something Offensive (Kruse, Blackburn, Mumford), with Something Offensive going on to win the winners bracket. Something Offensive went into a double final versus Bulging Net (Hamersly, Norris, Toni), losing twice to a team they beat in the winner's bracket. However, the most exciting part of the finals were the fireworks – nothing lights a game on fire, like literal fire and gun powder on the court.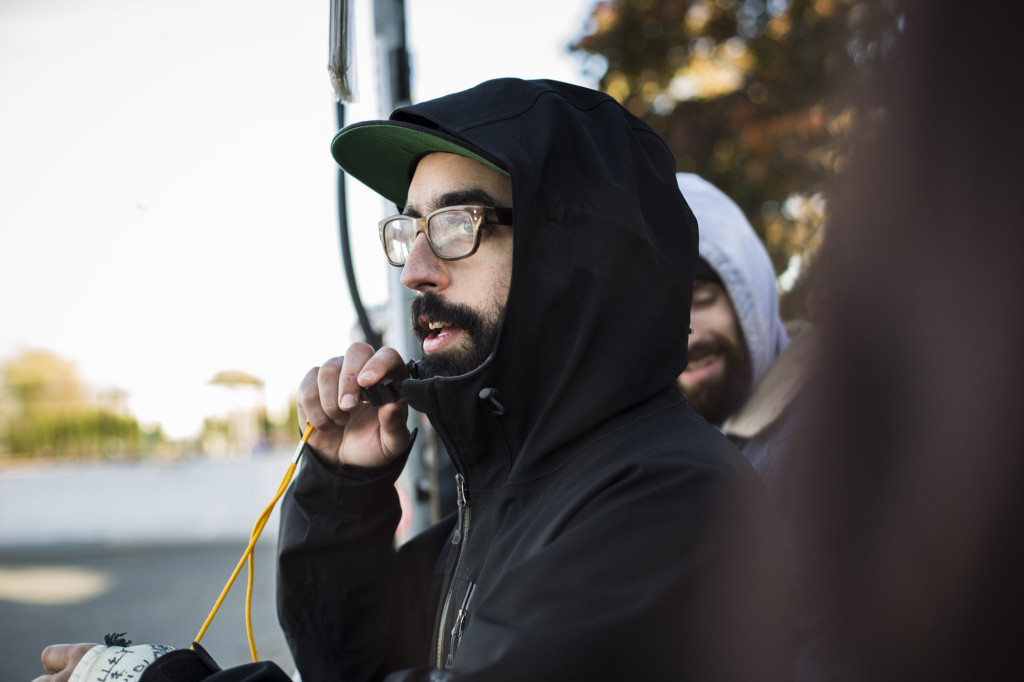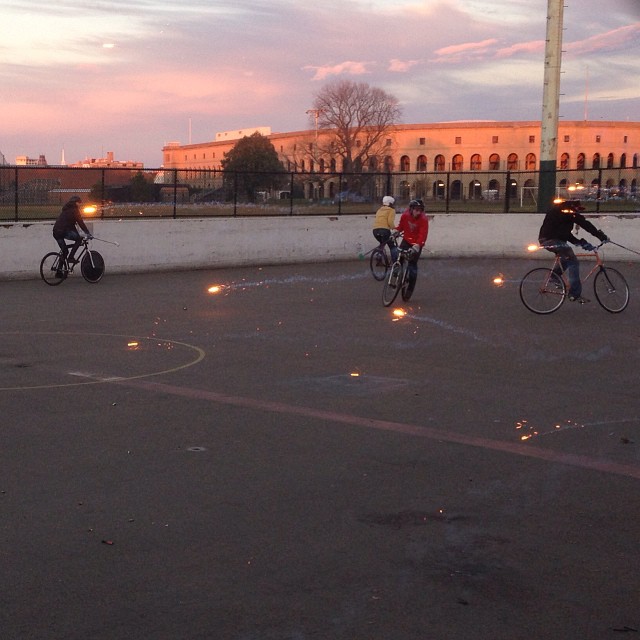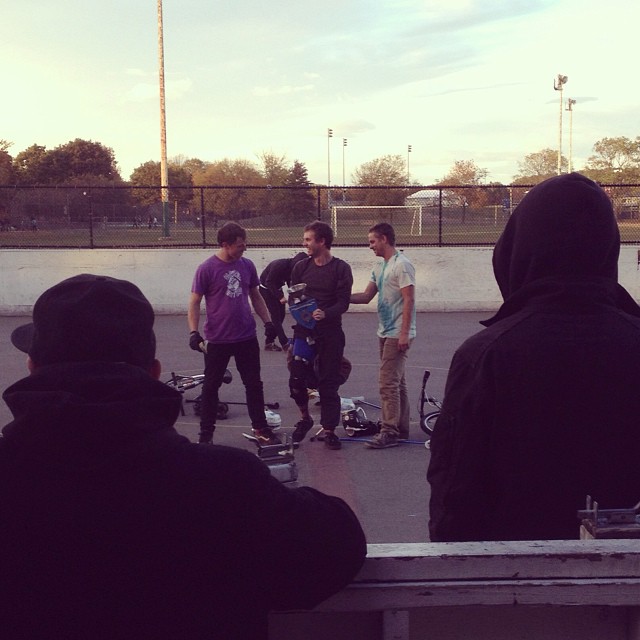 Thus, by some bullshit of Toni bringing in out of town ringers, the Commonwealth Cup stays in Boston. Toni is currently letting his cats fondle the cup, and then doing what he does best – creating instagram masterpieces.
Next year the cup will stay in Boston with a full Boston team. COUNT IT.
Huge shout out to our sponsors – thanks for your support! And thanks for the photos Gus!
Vitacoco
SRAM
John Harvard Brewery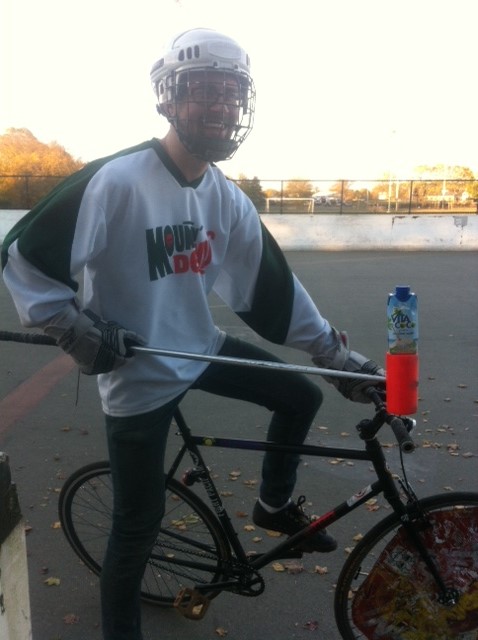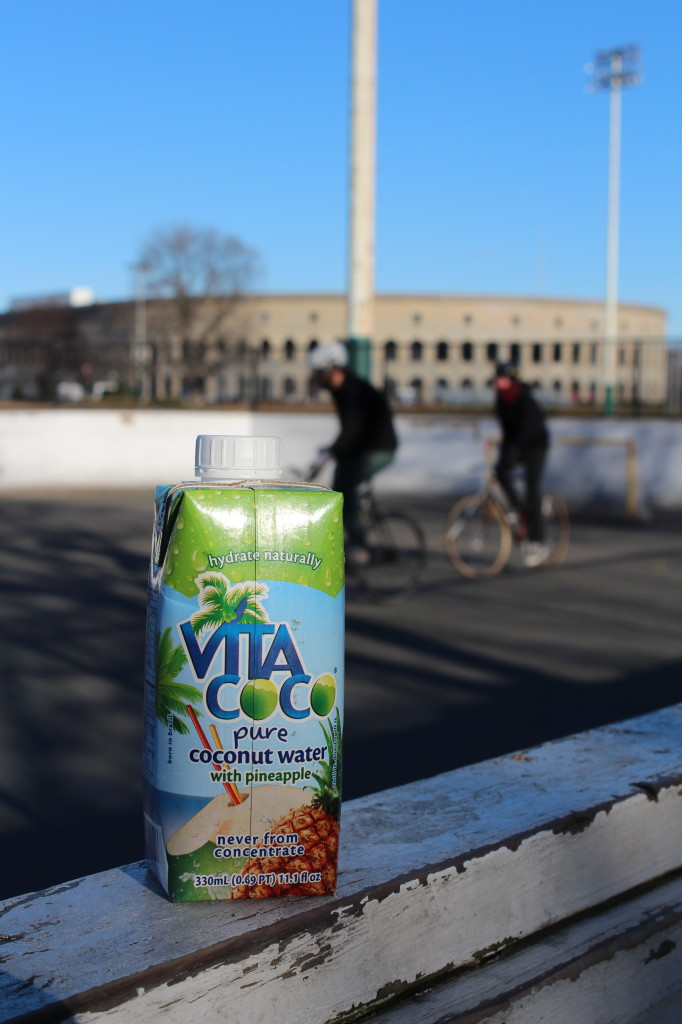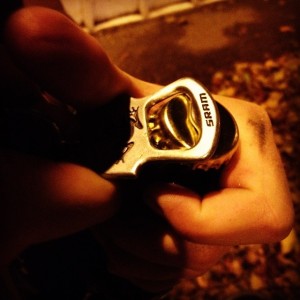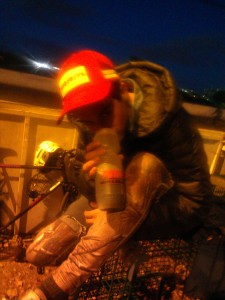 (also Vitacoco, you should know, that vitacoco+flat beer+whiskey = not as gross as you'd think. Thanks for the recipe, Deco.)
See y'all for Commonwealth Classic 2014 – fireworks guaranteed!