Eastside Regional Qualifiers 2013
Boston Bike Polo is proud to announce that we will be host the 2013 North American Hardcourt Eastside Regional Qualifier (ERQ).
Eastside polo is loved and supported by: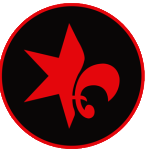 St. Cago Polo Works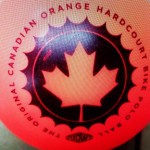 This ain't no flippin' invite. This is an open tournament for the
NAH Eastside
region. The top 7 qualify for the 2013 North American Hardcourt Bike Polo Championships .
DATE:
Saturday + Sunday APRIL 13 + 14 2013
TIME:
Saturday AM Swiss Rounds – 10:00 – 13:00, 11 teams TBA
Saturday PM Swiss Rounds – 14:00 – 17:00, 10 teams TBA
Saturday evening swiss – 18:00 – 21:45, all da teams
Sunday Double Elim Bracket – 10:00 – Top 24 teams
Please arrive an hour (60 minutes) prior to your start time. We will start without you.
LOCATION:
Hockey town USA, Saugus MA. Rt 1. North, next to Hooters –More on this below–

View Larger Map
COURTS:
150ft x 70ft, outside, full roof and hockey boards +plexiglass. Plastic street hockey surface. Hockey nets, modified with plywood for NAH compliance.
160ft x 65ft, inside, full hockey boards + plexiglass. Plastic street hockey surface. Hockey nets, modified with plywood for NAH compliance
MORE INFO ON COURT SURFACE
REGISTRATION:
32 Team capacity
Registration opens at 12:00 Noon on Friday Feb. 1st
Register HERE!!****
$70 per team – includes $10 NAH fee
Please pay via paypal GIFT to tobihowelluk@gmail.com
RULES:
We will follow the NAH Ruleset PROVIDED HERE including amendments as follows:
11.1.3.1 – Game time will stop no longer than 3 minutes for mechanical timeouts
11.1.3.3 – Each team is allowed two mechanical timeouts
11.1.5 – ONE 2-minute timeout will be allowed per team
13.2.1 – Swiss round games will be timed to 15 minutes
13.2.2 – Double Elimination games will be timed to 15 minutes
13.2.3 – Winner/Loser Bracket Final will end when a team reaches 5 points
::PLEASE NOTE THE NAH RULES HAVE NOT YET BEEN UPDATED FOR 2013::
By registering for ERQ's you are agreeing to follow the rules and amendments provided herein.
HOUSING:
We have a small club, free housing is LIMITED to NONEXISTENT, so please get in touch with our club members directly for any information.
Camping at the pickup courts in Allston is possible, thought not recommended and probably illegal.
Hotel Recommendation: (we've never stayed in these places so don't take our word for it)
Days Hotel Boston-Harvard Fenway – Location right next to the pickup courts, strategically placed ontop BPP favorite restaurant Joyful Garden
Holiday Inn Express Saugus – RIGHT next to the courts, wicked close to hooters too.
Red Roof Inn Logan – Toni's Choice™
International Hostel – Cheap + next to South station
GETTING THERE:
The Hockey town USA courts are NOT accessible by bicycle.
They are a easy 20 minute drive from Logan Airport
They are an easy 25 minute drive from the pickup courts
They are a not-that-hard drive from South Station
We recommend anyone not arriving with their own vehicle staying in Boston join together and rent a van or car for group transportation.
COURT SURFACE:
It must be noted that court surfaces are not concrete, but some type of PLASTIC (SIMILAR TO THIS)
This court is SOMEWHAT SLIPPERY so be aware, play with your head up, and take the necessary precautions (ie let some air out your wheels, use indoor tires). Please do not allow any liquids to spill/get tracked onto the courts, they will become ultra slippery.
Notes:
Minor frost heave bumps exist in NW corner of outside courts
The running boards have been removed from the northern 2/3 of the inside court
Tentative weekend schedule:
FRIDAY:
Approx. 6:00pm – 10:00 at the Allston Pickup Courts (Smith Playground) 
SATURDAY:
AM Rounds – 10:00 – 15:00
PM Swiss Rounds – 16:00 – 21:00
SUNDAY
Double Elim Bracket – 10:00 – aprox. 18:00
Awards – 18:30
MARATHON MONDAY
After Party at Pickup courts: 12:00 – Lights out