We are a club of hardcourt bike polo enthusiasts who play for the soul of the game and are dedicated to what we do.  Our mission is to make bike polo games available as often as possible in Boston, Cambridge and Somerville.  We recognize sportsmanship and respect as the building blocks for growth and  development of bike polo within our community.
We aspire to maintain a healthy mix of new, intermediate and advanced players. We will continue to send teams to the North American Hardcourt series and keep our club competitive at the global level. We intend to be active in our community and want to place polo within the wider bike movement in Boston. We are a year-round polo club in spite of northeast winters, and bask in the glory of Boston summers at the Allston court.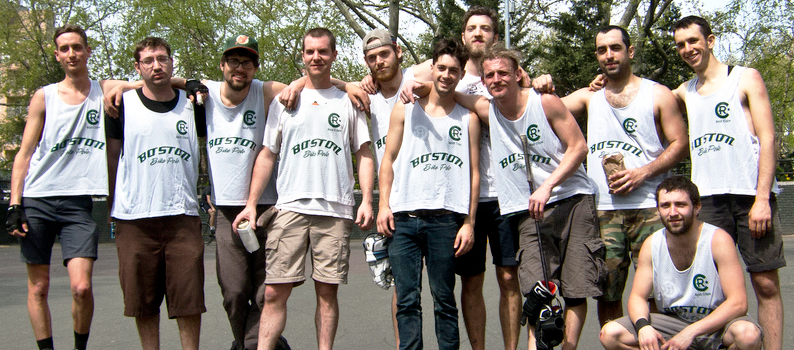 As a club we are constantly working on the following five projects:
1. Actively reach out to new players and bicycle enthusiasts who might not have heard of us otherwise. Host a weekly beginners night so that anyone can learn the sport in a fun and relaxed setting.  Retain membership and ensure the longevity of our sport in the community.
2. Find a local partner business or bike shop to create a mutually beneficial relationship.
3. Take care of and maintain our Allston court by keeping the area clean, and aim to work with the City of Boston to build a maintain our current court or build a dedicated polo or multi-use court by 2017.
4. Foster an environment in which our members can acquire skills to compete at the highest lelel of our sport. We are a competitive club, and want to consistently send teams to North American's and Worlds, and be a club that supports each other to be constantly improving.
5. Hosting a large tournament each year which brings in top level teams from outside our Eastside region.