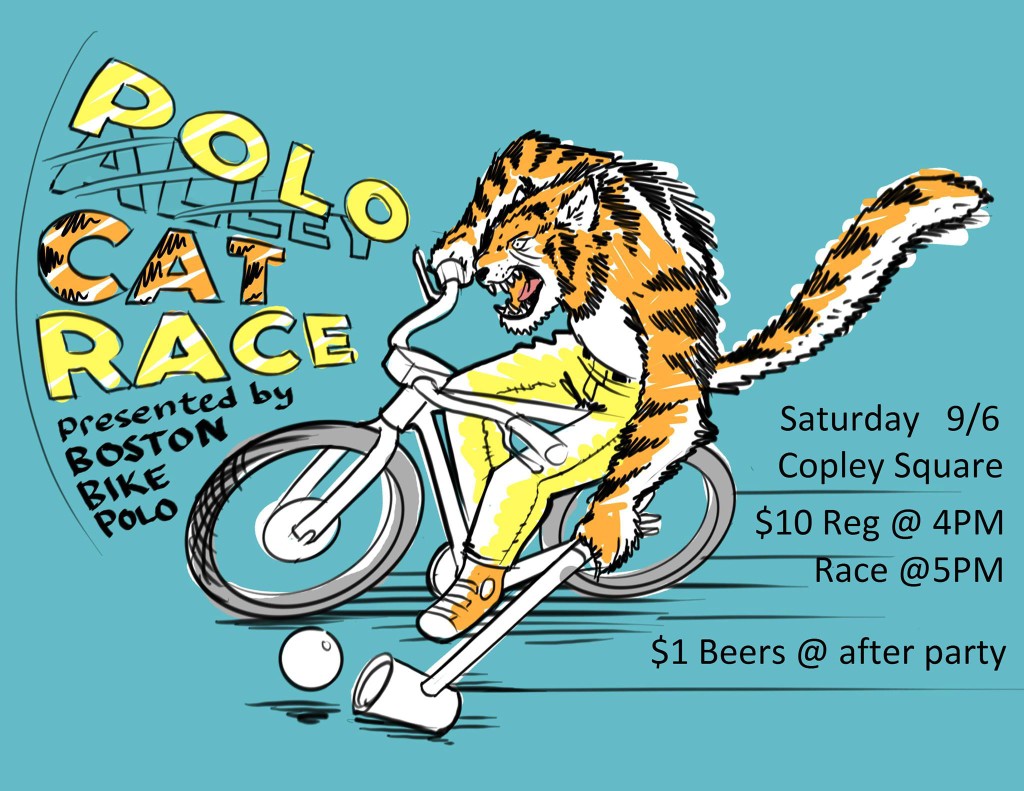 Boston Bike Polo is hosting a Polo Cat Race on September 6th to help make some dough for our 4th Annual Commonwealth Classic. Study up on your Boston Bike Polo history for this race. Come out. Ride hard. Get weird. It's going to be a ballin time for everyone. 
Race registration is $10 and gets you $1 buurs at the after party. Come out to support your favorite (and only) local bike polo club!
Meet at 4pm in Copley / Race starts at 5pm.